News
MAGE Scholarship and Student Debt Reduction Award Winners Selected
Posted September 12th, 2017

On Saturday, Sept. 9 during the MAGE Board meeting, ten winners of $1,000 Scholarship or Student Debt Reduction Awards were selected at random from all entries.
Read More >>
August Legislative Report
Posted August 31st, 2017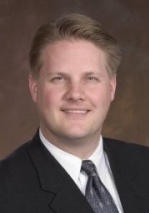 Although the Legislature has been on summer break since June, that does not mean that nothing is happening in Lansing. Plenty of officials and legislators are planning rule changes or legislation that will begin moving in the fall.
Read More >>
Announcing the OPEIU Free College Benefit
Posted June 28th, 2017

OPEIU is pleased to introduce the newest union benefit for all OPEIU members – the OPEIU Free College Benefit. Just as the name implies, OPEIU members and their families can now earn an associate degree completely free of charge!
Read More >>
Howard Coughlin Memorial Scholarship Winner
Posted June 26th, 2017
We are so happy to announce that Spenser Vasbinder, son of MAGE OPEIU Local 2002 member Dayna Vasbinder has been selected as a winner of a Howard Coughlin Memorial Scholarship.
Read More >>
July Legislative Report by Todd Tennis
Posted July 31st, 2017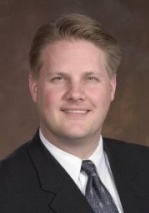 The Legislature has recessed for the summer and will not be back in session until September. They completed the 2018 budget process and the Governor signed it into law in July.
Read More >>
Budget Update from Capitol Services
Posted June 7th, 2017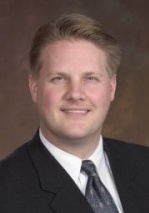 The budget impasse between the Legislature and the Governor regarding the future of the school pension system continues into June. State prisons would see a $10 million cut to their operations under the 2017-18 fiscal year budget approved today by a House-Senate conference committee.
Read More >>
OPEIU Nurses Take Capitol Hill to Demand Nurse Safe Staffing Legislation
Posted May 11th, 2017
"It's Your Health, Your Families and Your Constituents We're Fighting to Protect" Washington, D.C. – Nurse members of the Office and Professional Employees International Union (OPEIU), AFL-CIO, from around the country descended on Capitol Hill on Friday, May 5, 2017, to meet with their legislators and demand safe nurse to patient ratio legislation aimed at protecting nurses, patients and their families.
Read More >>
May Legislative Report by Todd Tennis of Capitol Services
Posted May 30th, 2017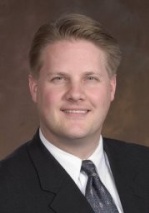 The last month has been a whirlwind of conflicting budget numbers and proposals between the House, Senate and Governor Snyder. Complicating the annual appropriations process has been the agreement between Speaker of the House Tom Leonard and Senate Majority Leader Arlen Meekhof that the greatest threat to Michigan at this moment are public school pensions.
Read More >>
OPEIU Student Debt Reduction Program
Posted April 17th, 2017

OPEIU is happy to announce the Student Debt Reduction Program. This program provides five awards of $2,500 each year to a member who has completed an associate or undergraduate degree and who can demonstrate they have at least $10,000 in student debt and their account is current.
Read More >>
April Legislative Report by Todd Tennis
Posted April 26th, 2017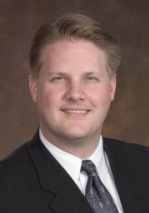 The Michigan Legislature spent the first part of the new session focused mostly on the upcoming budget battles.
Read More >>
Compensation Update for FY 17/18
Posted December 14th, 2016

The MAGE Compensation Process for the non-exclusively represented employees (NEREs) has culminated with the Civil Service Commission approving a 3% general wage increase, effective October 2017 and no increases in healthcare premiums.
Read More >>
Legislative Report by Todd Tennis of Capitol Services
Posted February 1st, 2017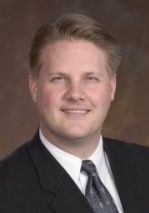 The 99th Michigan Legislature was seated in Lansing this month. The term begins with a new Speaker, Representative Tom Leonard (R-DeWitt) in the Chair, but the same Republican/Democrat split of 63-47. It is widely believed that the Republican caucus has become more politically conservative as a result of the election, but that has yet to be seen.
Read More >>
Legislatvie Report December 2016
Posted December 27th, 2016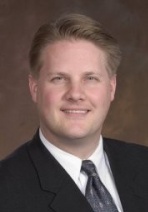 It's over. The 2015-16 Legislative session has come to a close after a brief but eventful Lame Duck session. For MAGE members, it turned out to be one of the quieter Lame Duck sessions in memory.
Read More >>
October Legislative Report by Todd Tennis of Capitol Services
Posted October 25th, 2016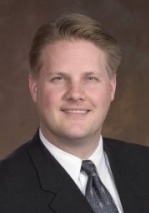 The election is upon us and it is one of the strangest our nation has ever had. Rarely have there been two presidential contenders that were so unpopular. Donald Trump's highly unorthodox campaign could still bear fruit on November 8, but the latest polls show him a longshot to defeat Hillary Clinton. In Michigan, Clinton is up by anywhere from 5-8 points in the polls, but it is still hard to say how that will affect down-ballot races, if at all.
Read More >>
MAGE Board Selects the 2016 Scholarship Winners
Posted September 27th, 2016

The MAGE Board of Directors is pleased to announce the winners of the MAGE Scholarships for 2016. At the Board meeting held Sept. 17 the Board approved the payment of 5 scholarships, and each of these winners receives a $1,000 scholarship.
Read More >>
August Legislative Report by Todd Tennis
Posted September 1st, 2016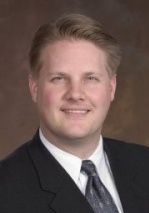 The Primary Election is over, and due to the nature of Michigan's legislative districts, that means that about 80% of Michigan House Seats have essentially been decided due to the fact that most seats are skewed toward one party or the other.
Read More >>
Personal Leave Grant - Oct 1, 2016
Posted September 1st, 2016

On October 1, 2016 the State will grant personal leave to employees. Read the full story for details.
Read More >>
July Legislative Report, by Todd Tennis of Capitol Services
Posted July 25th, 2016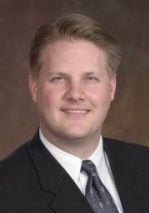 The Michigan Legislature is in the middle of its summer recess, but most legislators and staff have shifted into campaign mode. Every seat in the Michigan House is up for election this year, though the Michigan Senate members will not appear on the ballot until 2018.
Read More >>
MAGE Calls for Defeat of Civil Service Bills
Posted June 1st, 2016

Today the House Workforce and Talent Committee reported out legislation that would seriously undermine Michigan's decades old Civil Service system. Civil Service was established in the Michigan Constitution as a bar to politically motivated employment practices in state government.
Read More >>
Supreme Court Issues Decision in MAGE 3% Pay Lawsuit
Posted May 31st, 2016

I am disappointed to report that we have received a final ruling from the Supreme Court on our 3% lawsuit. Although MAGE prevailed at the Court of Claims, the State appealed to the Supreme Court. The court concluded that the Civil Service Commission has plenary and absolute authority over the compensation of state employees.
Read More >>
May Legislative Report
Posted May 24th, 2016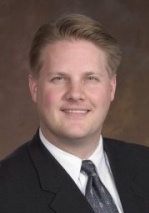 Revenue estimates make budget more difficult, Senate pushes for prison closure/privatization, Flint water crisis, FOIA exemptions and more.
Read More >>
2016 General Council
Posted May 23rd, 2016

On May 14, 2016 the MAGE General Council met at the Mt. Pleasant Comfort Inn Conference Center to elect the Board of Directors, and hear from many outstanding speakers.
Read More >>
Cotter Proposal Would Make it Easier to Fire State Workers
Posted May 19th, 2016

House Speaker Kevin Cotter announced the introduction of a constitutional amendment that would make it easier to fire state government workers.
Read More >>
THE SUPREME COURT HEARS CASE BETWEEN MAGE AND THE STATE OVER DENIED RAISES
Posted May 5th, 2016

The Michigan Supreme Court (MSC) heard oral arguments in case No. 147511 brought against the state by MAGE.
Read More >>
MAGE and HotelStorm - A new benefit for you!
Posted April 26th, 2016
To use this benefit - log on the MAGE website (upper right hand corner of our main page). Go to Member Resources, then click on Member Benefits. There you will find a link for this MAGE member only discount! It pays to belong!
Showdown Emerges On Prison Closures In Corrections Budget
Posted April 15th, 2016
A major disagreement has developed on the Department of Corrections budget with the chief senator on the topic backing a 2016-17 fiscal year budget proposal that would close two prisons and call for the department to lease and operate a privately owned prison in Baldwin.
Read More >>
Please Welcome Peter Neu to the MAGE Labor Relations Team
Posted February 19th, 2016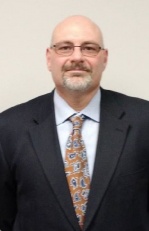 Peter comes to us with more than 15 years experience. Having served most recently as a Labor Relations Specialist for the MI Dept. of State.
Read More >>
Supreme Court Issues Order
Posted February 8th, 2016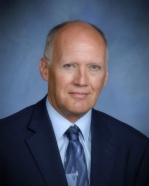 Long awaited Supreme Court Order arrives on the State's Application for Leave to appeal in MAGE's 3% pay raise lawsuit.
Read More >>
MAGE Assists Flint
Posted January 26th, 2016
Saturday the MAGE Board of Directors voted to assist Flint by donating water through UFCW 951 & Meijer.
Read More >>
2016 General Council
Posted January 7th, 2016

General Council is the biennial meeting for MAGE members.
Read More >>
March 2016 Legislative Report
Posted March 31st, 2016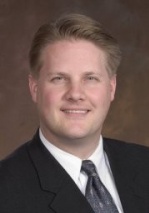 The Legislature just embarked on their two week Spring Recess, also called the In-District Work Period. They will return on April 12 to continue work on the budget, Detroit Public School reforms, and other pressing issues. Fallout regarding the Flint Water Crisis continues to dominate the agenda, and there will likely be more discussions regarding assistance to Flint residents through the spring.
Read More >>
Legislative Report as of January 28, 2016
Posted February 1st, 2016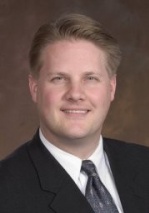 Halfway through the 2015/16 legislative session, issues surrounding Flint water and Detroit Public Schools have dominated the recent legislative sessions.
Read More >>
Civil Service Commission Approves Pay Increases for FY 16/17
Posted December 16th, 2015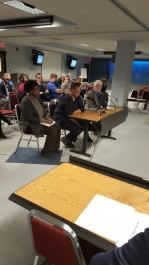 MAGE President Al Quattrin testifies at the Civil Service Commission. Also presenting for MAGE were Carolyn Madding, Cassandra Craig and Bobbie Tigues. MAGE is successful in getting a change to the sick leave usage policy.
Read More >>
December Legislative Report
Posted December 16th, 2015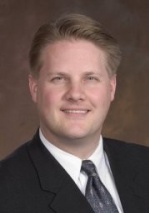 Legislature Passes Road Fix Plan with Poison Pill Hidden Inside and Minimum Nursing Staffing Level Bill Introduced.
Read More >>
OPEIU Convention 2016
Posted October 28th, 2015

Nomination applications are being accepted from MAGE members who would like to represent MAGE as a delegate to the OPEIU Convention June 20-23, 2016.
Read More >>
Mandatory Overtime for RNs
Posted October 16th, 2015

As you may know, MAGE has been addressing this issue of mandatory overtime for our RN supervisors in DHHS for a very long time. We have met with numerous state representatives and convened countless meetings with the department.
Read More >>
October Legislative Report
Posted November 9th, 2015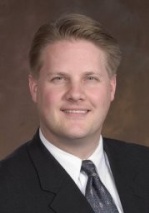 House Passes Plan to Fix Roads, but at what Cost? & Grand Rapids Veterans Home Faces Staffing Questions
Read More >>
Meet the 2015 MAGE Scholarship Winners
Posted October 8th, 2015

Congratulations to the 4 recipients of MAGE Scholarships for 2015!
Read More >>
Coordinated Compensation Process
Posted September 22nd, 2015

Well, another summer just flew by and here we are already preparing for the Coordinated Compensation Hearings for NEREs. Unlike the unions who may reach 3-year agreements, the Coordinated Compensation Panel Hearings for NEREs happen each and every year.
Read More >>
New CS-100 Grievance Form
Posted September 22nd, 2015
MAGE members should be aware that Civil Service has updated the CS-100 grievance form and regulations.
Read More >>
MAGE Scholarships Awarded
Posted May 28th, 2015

During the Board meeting Saturday, President Quattrin selected the 4 scholarship winners at random from all entries. Please congratulate: Alanna Phillips, Chelsea Havenor, Callie Wightman and Raymond Bressette.
Read More >>
September 2015 Legislative Report
Posted September 21st, 2015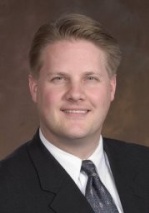 Todd Tennis of Capitol Services reports on the legislative activity in September as the legislators return from summer recess.
Read More >>
MAGE attends MiSACWIS meeting.
Posted June 12th, 2015

Pictured L - R , Director Nick Lyon, CPS-MAGE Member Nichole Jackson and MAGE Director of Labor Relations, John DeTizio
Read More >>
Supreme Court Issues Rulings
Posted July 29th, 2015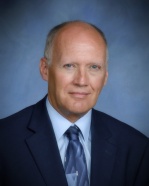 Our attorney, Brandon Zuk has informed us that the Supreme Court has issued decisions in the RTW and 4% Cases.
Read More >>
Capitol Services Legislative Report
Posted July 9th, 2015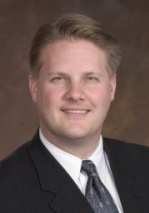 The Legislature has completed work on the 2016 budget and is preparing for a few months of "district work" during which time the House and Senate will be on their summer recess. Although the Senate will return next week for a short session, and the House is due to return for one day in July, most observers do not expect much legislative action before fall.
Read More >>
Maggots found in potatoes at G. Robert Cotton Facility
Posted June 3rd, 2015
State corrections officials confirmed Tuesday that lunch at a Jackson prison was interrupted Tuesday when an inmate and private food worker discovered maggots in raw potatoes they were preparing.
Read More >>
MAXEY Closure met with Democratic Opposition
Posted May 28th, 2015
Most of the budgets winning approval Tuesday from House-Senate conference committees sailed through with no opposition, but the move to close one of the three state-run juvenile facilities in the Department of Human Services' budget prompted strong Democratic opposition.
Read More >>
Prison Food Contractor Aramark wants a raise
Posted May 22nd, 2015
Here we go again, it's the same old story. When the private profiteer take over jobs historically performed by public employees. Bid the contract low, then demand more money....even when they've been doing a deplorable job.
Read More >>
Another Aramark?
Posted May 21st, 2015
Could this be another case of the state using the private sector to do prison work when the track record of the company in question is in question?
Read More >>
Meeting Held with Corrections regarding Taser Implementation
Posted May 5th, 2015

On May 19 a meeting was held with DMOC Staff Michael Curley and Kathy Warner.
Read More >>
Legislative Report for April 2015
Posted May 5th, 2015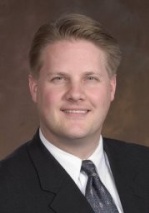 The Michigan Legislature is a little over half-way through the budget process.
Read More >>
ENRON Billionaire John Arnold has a problem with Librarian's Pensions
Posted April 21st, 2015
Former Enron trader and hedge fund billionaire John Arnold is launching a multimillion dollar national PR campaign attacking the hard-earned pensions of public sector workers.
Read More >>
State Axing 30 more jobs in Prison Stores
Posted April 8th, 2015
About 30 state prison workers have been told they will lose their jobs as the state eliminates regional prison stores in Ionia, Jackson and the Upper Peninsula.
Read More >>
March Legislative Report from Capitol Services
Posted March 27th, 2015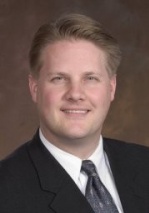 The Legislature has been moving at a frantic pace through February and March.
Read More >>
Michigan's Middle Class has shrunk, making it hard to feel the economic "comeback"
Posted March 20th, 2015

If you're not basking in the warm glow of Michigan's economic "comeback," you're not alone.
Read More >>
Aramark employee was ordered to serve rat eaten cake.
Posted September 25th, 2014
Latest Aramark scandal shows republicans' blind faith in prvatization is half-baked.
Read More >>
Deadline to file for OPEIU Scholarships is March 31
Posted March 6th, 2015

The deadlines for the John Kelly and Howard Coughlin Scholarships are March 31, 2015, and the Romeo Corbeil/Gilles Beauregard Summer Camp is May 15, 2015.
Read More >>
Despite $454 Million Budget Crunch Michigan Senators push for new offices.
Posted February 13th, 2015

The move, proposed last year by then Senate Majority Leader Randy Richardville (R-Monroe), would move senators into renovated office space while other state departments are being told to brace for cuts.
Read More >>
Februay Legislative Update
Posted February 13th, 2015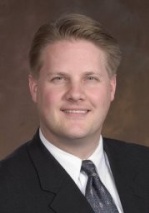 Budget cuts and a major departmental overhaul topped the headlines in Lansing this month. In January, the House Fiscal Agency discovered a major shortfall in the current year budget, forcing over $300 million in cuts and transfers to bring the budget back into balance.
Read More >>
Capitol Services January Legislative Report
Posted January 21st, 2015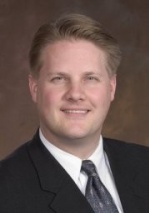 The Legislature has been sworn in, committees have been named and the Governor has presented his State of the State address.
Read More >>