Breaking News
New Member Benefit: The OPEIU Low-Cost Degree Program
Posted December 3rd, 2019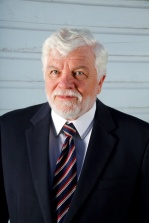 OPEIU has announced a new member benefit, the Low-Cost Degree Program. You can now earn a Bachelors Degree at a fraction of the cost!
Read More >>
Check Out the New Union Plus Member Benefit!
Posted October 16th, 2019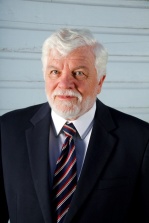 Union Plus has announced their new Union Plus Legal Program! Get reliable and affordable advice if you need legal help or have a question.
Read More >>
MAGE Scholarship and Student Debt Reduction Winners Selected
Posted September 30th, 2019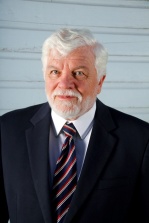 On September 7, 2019 during the MAGE Board meeting, seven winners of the $1,000 Scholarship and Student Debt Reduction Awards were selected at random from all entries.
Read More >>
IMPORTANT NOTICE ABOUT JOINING MAGE-OPEIU LOCAL 2002
Posted December 28th, 2018
Effective January 1, 2019, non-exclusively represented employees (NEREs) electing to join MAGE-OPEIU Local 2002 and choosing the option of "payroll deduction" must do the following:
Read More >>
Congratulations Parker Millar!
Posted July 8th, 2019
Please join us in congratulating Parker Millar, winner of the 2019 Romeo Corbeil/Gilles Beauregard Summer Camp Scholarship! Parker is the son of MAGE-OPEIU Local 2002 member, Kelly Millar. This is just one more example of why it pays to belong to MAGE-OPEIU Local 2002! Don't forget to turn in your applications for the MAGE Scholarship/Student Debt Reduction! The application period closes 5PM on the last week day of August.
Read More >>
The MAGE Annual Meeting
Posted March 18th, 2019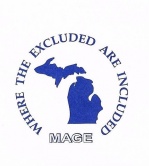 MAGE will be hosting its Annual Meeting on Saturday, May 4, 2019 beginning at 10:00 AM. The meeting will be held at the Comfort Inn, 2424 South Mission Mt. Pleasant, MI 48858. All MAGE members are welcome to attend at their own expense. If you will be attending the MAGE Annual Meeting, please RSVP by April 5, 2019 to the MAGE office by calling 517-694-3123 or emailing info@mage.org.
Congratulations Demetrius Starling!
Posted December 17th, 2018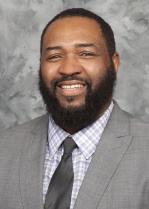 We are proud to report that another MAGE officer has received a Director position in the Department of Health & Human Services. Demetrius has accepted a temporary assignment to Work Out of Class in a Director position overseeing the dual counties of St. Clair and Sanilac. Demetrius has been serving on the MAGE Board of Directors for many years. "Demetrius has worked tirelessly to assist his fellow MAGE members for many years and he has been a committed, faithful employee of the Department", said President Quattrin. "It's always nice to see a sincere, dedicated, conscientious employee get recognized".
2019 OPEIU Scholarship Application Period Closing Soon!
Posted January 29th, 2019
Enclosed in this article are links to the OPEIU Scholarship applications, rules and regulations. Please remember to complete the application fully, then send to the MAGE office so we can verify for OPEIU that your membership is in good standing. Read on for the link to the applications.
Read More >>
$5,000 Signing and Retention Bonus for Nurses
Posted September 17th, 2018

MAGE advocated vociferously for two years before convincing the Civil Service Commission to create a rule paving the way for these bonuses.
Read More >>
OPEIU Student Debt Reduction Program Application
Posted April 30th, 2019
Attached you will find the rules, regulations and application for the OPEIU 2019 Student Debt Reduction Program. All applications must be sent to MAGE and signed by the MAGE Local 2002 President or Secretary/Treasurer before submission to OPEIU. Any application that is incomplete or unsigned will be returned to the Local Union Office for follow up with the member/application. This may cause the application to be delayed or even denied if it is not timely submitted. More information can be found on the OPEIU Website. The application deadline is June 30, 2019. Take advantage of these benefits, it really does pay to belong!
Read More >>
Announcing the OPEIU Free College Benefit
Posted June 28th, 2017

OPEIU is pleased to introduce the newest union benefit for all OPEIU members – the OPEIU Free College Benefit. Just as the name implies, OPEIU members and their families can now earn an associate degree completely free of charge!
Read More >>
Ojibway Correctional Facility Closing
Posted September 17th, 2018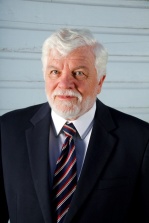 Our condolences go out to our dedicated members and all of the employees at Ojibway Correctional Facility which is now slated for closure in December of this year.
Read More >>
Vote Now for the OPEIU Triennial Convention Delegates
Posted December 1st, 2018

It is time to Vote for delegates to the OPEIU Triennial Convention June 10 - 14, 2019.
Read More >>
State of Michigan Benefits for Life 2019 Open Enrollment 3/11-3/29/2019
Posted March 6th, 2019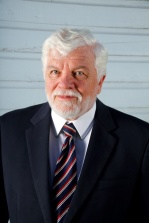 Just a friendly heads up to MAGE members interested in Benefits for Life. Don't miss open enrollment.
Read More >>
It's National Nurses Week!
Posted May 6th, 2019
We would like to take a second to recognize all of our nurses this week! Thank you for all of your hard work and dedication. It does not go unnoticed. Attached you will find a Nurses Week flyer. We want to ask our nurses to print the flyer and send us photos of them and other members with this flyer to be submitted to OPEIU! They would like to share these photos on their social media feeds next week. If you submit a photo, please submit names and names of your unit.
Read More >>
MAGE Scholarship and Student Debt Reduction Award Winners Selected
Posted October 16th, 2018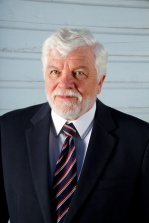 On Saturday, Sept. 29 during the MAGE Board meeting, nine winners of $1,000 Scholarship or Student Debt Reduction Awards were selected at random from all entries.
Read More >>
MAGE 1st Vice President Brant Wimbush Appoionted to the DHHS Diversity, Equity and Inclusion Council
Posted July 25th, 2018

The mission of the council is to create a plan to promote and foster a culture that values diversity.
Read More >>
OPEIU Student Debt Reduction Program Now Open
Posted April 16th, 2018

Please read on for the application and regulations for the 2018 Student Debt Reduction Program.
Read More >>
Nominations for MAGE Executive Committee and Board plus Resolutions Submitted for General Council 2018
Posted April 5th, 2018
The Nominations and Resolutions Committee presents the following slate of MAGE members who have indicated their intent to run for office for the next term by submitting a Nomination application. The Committee has determined these are members in good standing, and therefore the delegates to General Council will vote to elect these individuals during the meeting on May 19.
Read More >>
The MAGE General Council - May 19, 2018
Posted January 24th, 2018
The MAGE General Council is our biennial meeting where members meet to elect officers, get information and vote on policy. If you would like to attend the MAGE General Council on May 19, 2018 at the Kellogg Hotel and Conference Center in East Lansing please contact the MAGE office for reservations at 1-800-477-6243.
Read More >>
Howard Coughlin Memorial Scholarship Winner
Posted June 26th, 2017
We are so happy to announce that Spenser Vasbinder, son of MAGE OPEIU Local 2002 member Dayna Vasbinder has been selected as a winner of a Howard Coughlin Memorial Scholarship.
Read More >>
OPEIU Nurses Take Capitol Hill to Demand Nurse Safe Staffing Legislation
Posted May 11th, 2017
"It's Your Health, Your Families and Your Constituents We're Fighting to Protect" Washington, D.C. – Nurse members of the Office and Professional Employees International Union (OPEIU), AFL-CIO, from around the country descended on Capitol Hill on Friday, May 5, 2017, to meet with their legislators and demand safe nurse to patient ratio legislation aimed at protecting nurses, patients and their families.
Read More >>
OPEIU Student Debt Reduction Program
Posted April 17th, 2017

OPEIU is happy to announce the Student Debt Reduction Program. This program provides five awards of $2,500 each year to a member who has completed an associate or undergraduate degree and who can demonstrate they have at least $10,000 in student debt and their account is current.
Read More >>
Voting now open for Ratification of the changes to the MAGE Constitution
Posted June 1st, 2018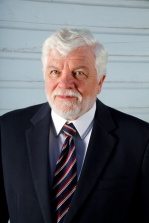 During the 2018 General Council, delegates adopted a housekeeping resolution to the MAGE Constitution. Members must vote to ratify these changes.
Read More >>
Compensation Update for FY 17/18
Posted December 14th, 2016

The MAGE Compensation Process for the non-exclusively represented employees (NEREs) has culminated with the Civil Service Commission approving a 3% general wage increase, effective October 2017 and no increases in healthcare premiums.
Read More >>
MAGE Board Selects the 2016 Scholarship Winners
Posted September 27th, 2016

The MAGE Board of Directors is pleased to announce the winners of the MAGE Scholarships for 2016. At the Board meeting held Sept. 17 the Board approved the payment of 5 scholarships, and each of these winners receives a $1,000 scholarship.
Read More >>
Personal Leave Grant - Oct 1, 2016
Posted September 1st, 2016

On October 1, 2016 the State will grant personal leave to employees. Read the full story for details.
Read More >>
2016 General Council
Posted May 23rd, 2016

On May 14, 2016 the MAGE General Council met at the Mt. Pleasant Comfort Inn Conference Center to elect the Board of Directors, and hear from many outstanding speakers.
Read More >>
Cotter Proposal Would Make it Easier to Fire State Workers
Posted May 19th, 2016

House Speaker Kevin Cotter announced the introduction of a constitutional amendment that would make it easier to fire state government workers.
Read More >>
THE SUPREME COURT HEARS CASE BETWEEN MAGE AND THE STATE OVER DENIED RAISES
Posted May 5th, 2016

The Michigan Supreme Court (MSC) heard oral arguments in case No. 147511 brought against the state by MAGE.
Read More >>
MAGE and HotelStorm - A new benefit for you!
Posted April 26th, 2016

To use this benefit - log on the MAGE website (upper right hand corner of our main page). Go to Member Resources, then click on Member Benefits. There you will find a link for this MAGE member only discount! It pays to belong!
Showdown Emerges On Prison Closures In Corrections Budget
Posted April 15th, 2016
A major disagreement has developed on the Department of Corrections budget with the chief senator on the topic backing a 2016-17 fiscal year budget proposal that would close two prisons and call for the department to lease and operate a privately owned prison in Baldwin.
Read More >>
Please Welcome Peter Neu to the MAGE Labor Relations Team
Posted February 19th, 2016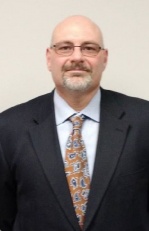 Peter comes to us with more than 15 years experience. Having served most recently as a Labor Relations Specialist for the MI Dept. of State.
Read More >>
MAGE Assists Flint
Posted January 26th, 2016
Saturday the MAGE Board of Directors voted to assist Flint by donating water through UFCW 951 & Meijer.
Read More >>
2016 General Council
Posted January 7th, 2016

General Council is the biennial meeting for MAGE members.
Read More >>
Civil Service Commission Approves Pay Increases for FY 16/17
Posted December 16th, 2015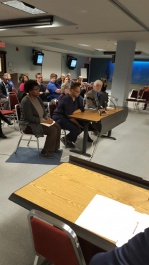 MAGE President Al Quattrin testifies at the Civil Service Commission. Also presenting for MAGE were Carolyn Madding, Cassandra Craig and Bobbie Tigues. MAGE is successful in getting a change to the sick leave usage policy.
Read More >>
Mandatory Overtime for RNs
Posted October 16th, 2015

As you may know, MAGE has been addressing this issue of mandatory overtime for our RN supervisors in DHHS for a very long time. We have met with numerous state representatives and convened countless meetings with the department.
Read More >>
Meet the 2015 MAGE Scholarship Winners
Posted October 8th, 2015

Congratulations to the 4 recipients of MAGE Scholarships for 2015!
Read More >>
Coordinated Compensation Process
Posted September 22nd, 2015

Well, another summer just flew by and here we are already preparing for the Coordinated Compensation Hearings for NEREs. Unlike the unions who may reach 3-year agreements, the Coordinated Compensation Panel Hearings for NEREs happen each and every year.
Read More >>
New CS-100 Grievance Form
Posted September 22nd, 2015
MAGE members should be aware that Civil Service has updated the CS-100 grievance form and regulations.
Read More >>
MAGE Scholarships Awarded
Posted May 28th, 2015

During the Board meeting Saturday, President Quattrin selected the 4 scholarship winners at random from all entries. Please congratulate: Alanna Phillips, Chelsea Havenor, Callie Wightman and Raymond Bressette.
Read More >>
MAGE attends MiSACWIS meeting.
Posted June 12th, 2015

Pictured L - R , Director Nick Lyon, CPS-MAGE Member Nichole Jackson and MAGE Director of Labor Relations, John DeTizio
Read More >>
Supreme Court Issues Rulings
Posted July 29th, 2015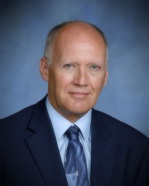 Our attorney, Brandon Zuk has informed us that the Supreme Court has issued decisions in the RTW and 4% Cases.
Read More >>
Maggots found in potatoes at G. Robert Cotton Facility
Posted June 3rd, 2015
State corrections officials confirmed Tuesday that lunch at a Jackson prison was interrupted Tuesday when an inmate and private food worker discovered maggots in raw potatoes they were preparing.
Read More >>
Prison Food Contractor Aramark wants a raise
Posted May 22nd, 2015
Here we go again, it's the same old story. When the private profiteer take over jobs historically performed by public employees. Bid the contract low, then demand more money....even when they've been doing a deplorable job.
Read More >>
Another Aramark?
Posted May 21st, 2015
Could this be another case of the state using the private sector to do prison work when the track record of the company in question is in question?
Read More >>
Meeting Held with Corrections regarding Taser Implementation
Posted May 5th, 2015

On May 19 a meeting was held with DMOC Staff Michael Curley and Kathy Warner.
Read More >>
ENRON Billionaire John Arnold has a problem with Librarian's Pensions
Posted April 21st, 2015
Former Enron trader and hedge fund billionaire John Arnold is launching a multimillion dollar national PR campaign attacking the hard-earned pensions of public sector workers.
Read More >>
State Axing 30 more jobs in Prison Stores
Posted April 8th, 2015
About 30 state prison workers have been told they will lose their jobs as the state eliminates regional prison stores in Ionia, Jackson and the Upper Peninsula.
Read More >>
Michigan's Middle Class has shrunk, making it hard to feel the economic "comeback"
Posted March 20th, 2015

If you're not basking in the warm glow of Michigan's economic "comeback," you're not alone.
Read More >>
Aramark employee was ordered to serve rat eaten cake.
Posted September 25th, 2014
Latest Aramark scandal shows republicans' blind faith in prvatization is half-baked.
Read More >>
Deadline to file for OPEIU Scholarships is March 31
Posted March 6th, 2015

The deadlines for the John Kelly and Howard Coughlin Scholarships are March 31, 2015, and the Romeo Corbeil/Gilles Beauregard Summer Camp is May 15, 2015.
Read More >>
Despite $454 Million Budget Crunch Michigan Senators push for new offices.
Posted February 13th, 2015

The move, proposed last year by then Senate Majority Leader Randy Richardville (R-Monroe), would move senators into renovated office space while other state departments are being told to brace for cuts.
Read More >>
Department of Human Services Reduction in Force
Posted December 23rd, 2014
DHS is preparing plans for a reduction in force which will affect union and non-exclusively represented employees (NEREs) here...
Read More >>
Kalamazoo Psychiatric Hospital
Posted November 17th, 2014

Kalamazoo Psychiatric Hospital a 'powder keg' with volatile patients and overworked staff, nurses' rep says
Read More >>
Testimony and emails shed light on right-to-work turmoil.
Posted October 31st, 2014

The State of Michigan and other defendants have denied in court filings that any violations of the Open Meetings Act took place during passage of right-to-work legislation Enter body here...
Read More >>
Meet the Five MAGE Scholarship Winners for 2014
Posted October 8th, 2014

These 5 children of MAGE members received $1,000 scholarships. The winners were selected through a random drawing held by the MAGE president, Alan Quattrin during the Board meeting in Detroit on September 6th.
Read More >>
Civil Service Commission 9/17/14
Posted September 18th, 2014

Civil Service Commission deadlocked again.
Read More >>
MAGE Convenes Meeting with ORS
Posted August 22nd, 2014
MAGE convened a meeting with the Office of Retirement Services on August 19th to address the the concerns of MAGE members regarding proposed and pending changes in your 401k plan.
Read More >>
MAGE Scholarship Application Period Down to One Week
Posted August 22nd, 2014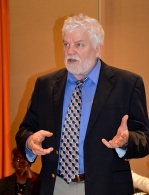 This is the second year that MAGE has offered members and their children the opportunity to receive a scholarship award of $1,000.
Read More >>