Breaking News
Dues Reauthorization Reminder
Posted September 15th, 2022
MAGE members are not required to reauthorize their payroll dues deductions. Please read on for more information.
Read More >>
Important Compensation Update
Posted July 25th, 2022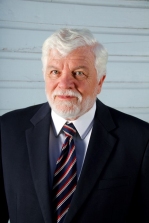 Finally, after 4 years of providing irrefutable, incontrovertible documentation demonstrating that our licensed professionals are woefully underpaid. After 4 years of showing that the mandatory overtime problems of our nurses were the direct result of the recruitment/retention problem. After 4 years of watching our licensed professionals leave state service for better compensation. Finally, we have some success.
Read More >>
Important Update for Physicians, Psychiatrists, Psychologists, and Nurses.
Posted July 18th, 2022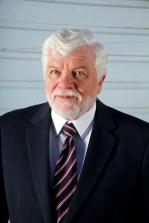 This is to inform you that MAGE continues to advocate vociferously for special wage raises and classification grade increases in your classification. Please monitor the MAGE webpage for updates. Any members who are considering giving up and seeking employment elsewhere, please wait. Be patient. Changes are on the horizon.
Meet the 2022 MAGE-OPEIU Local 2002 Howard Coughlin Memorial Scholarship Winner
Posted July 13th, 2022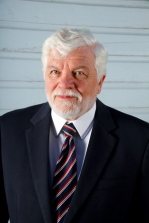 MAGE is happy to announce that we had one winner of the Howard Coughlin Memorial Scholarship! Read on for more information.
Read More >>
2022 OPEIU Student Debt Reduction Program Application Period CLOSING SOON
Posted April 18th, 2022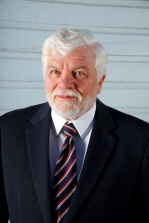 Attached you will find the rules, regulations and application for the OPEIU 2022 Student Debt Reduction Program. All applications must be sent to MAGE and signed by the MAGE Local 2002 President or Secretary/Treasurer before submission to OPEIU. Any application that is incomplete or unsigned will be returned to the Local Union Office for follow up with the member/application. This may cause the application to be delayed or even denied if it is not timely submitted. More information can be found on the OPEIU Website. The application deadline is June 30, 2022. Take advantage of these benefits, it really does pay to belong!
Read More >>
MAGE Updates
Posted May 3rd, 2022
Please remember to keep an eye on your spam email folder for any emails from MAGE. MAGE utilizes email for communicating important updates to our members. If you find that you have an email from MAGE in your spam folder, please make sure you flag the email as "not spam or junk" this will allow our emails to go right to your inbox.
The 2022 OPEIU Scholarship Application Period is Extended to April 14!
Posted April 1st, 2022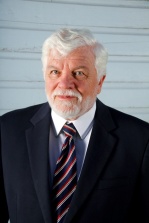 Enclosed in this article are links to the 2022 OPEIU Scholarship applications, rules and regulations. The application period will be closing soon! Please remember to complete the application fully, then send to the MAGE office so we can verify for OPEIU that your membership is in good standing. Read on for the link to the applications.
Read More >>
Congratulations to the 2021 MAGE Scholarship Winners
Posted October 18th, 2021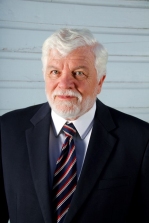 Congratulations to the recipients of the 2021 MAGE Scholarship and Student Debt Reduction Awards. Every year MAGE offers our members and their families a chance to be awarded a $1,000 scholarship or student debt reduction award. Applications are accepted beginning June 1st through the last weekday of August every year. These awards help ease a small portion of the financial burden that is tied to higher education. MAGE wishes all recipients of this year's scholarships and student debt reduction awards the best on their future endeavors. Read on to learn a little bit about our 2021 award winners! It pays to belong!
Read More >>
Benefits Open Enrollment
Posted October 15th, 2021
Benefits Open Enrollment will take place from October 18, 2021 through November 9, 2021. Read on for more information on this years open enrollment.
Read More >>
Happy Labor Day
Posted September 3rd, 2021
We hope everyone has a happy and safe holiday weekend. Thank you to all of our State Employees who work tirelessly to make Michigan a better and brighter place every day.
Labor Relations Director Quoted in Lansing State Journal
Posted June 29th, 2021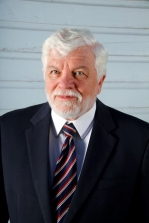 Please take a moment to read the attached Lansing State Journal article regarding overtime in our state hospitals. Labor Relations Director John DeTizio is quoted in this article advocating for the removal of mandatory overtime and a special wage increase for our RN's.
Read More >>
COVID-19 Vaccination Sick Leave Allotment
Posted May 25th, 2021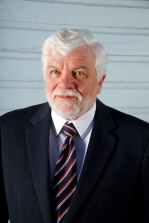 The State of Michigan has announced that all career employees of the State of Michigan will receive a one-time grant of 8 hours of sick leave. This one time grant is intended to be used by the employee to obtain the COVID-19 vaccination. Follow the link to view Civil Service Regulation 5.10 for more detailed information.
Read More >>
April 28, 2021 is Workers Memorial Day
Posted April 1st, 2021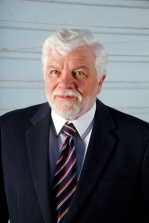 2021 is the 50th anniversary of the Workers Memorial day. Follow the link for more information on Workers Memorial Day.
Read More >>
Benefits For Life Open Enrollment March 8 - 26
Posted March 1st, 2021
Benefits for Life Open Enrollment will open March 8 - 26 2021. Please see the attached news letter for more information.
Read More >>
COVID-19 Sick Leave Update
Posted February 3rd, 2021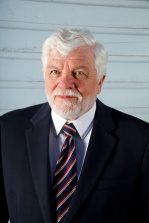 As you all know MAGE has been advocating for the restoration of sick leave hours lost due to mandatory quarantine procedures in the DOC. We have taken a number of these to hearings and have notified our MAGE lobbyists to address this issue at the highest levels.
Read More >>
COVID - 19 and Workers Compensation
Posted October 19th, 2020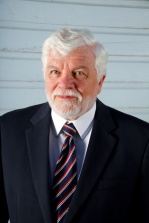 MAGE is encouraging its members who become ill with COVID-19, or who are quarantined due to coming into contact with COVID-19 at work to file a Workers' Compensation claim.
Read More >>
MAGE 2020 Scholarship and Student Debt Reduction Winners
Posted October 15th, 2020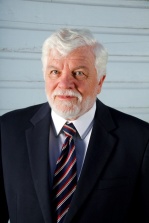 Join us in congratulating the MAGE 2020 Scholarship and Student Debt Reduction Winners!
Read More >>
Make Your Voice Heard
Posted August 3rd, 2020

Call your Senator today and tell them we need to extend the Heroes Act!
Read More >>
Benefits Open Enrollment
Posted July 22nd, 2020
Benefits open enrollment Part 1 will open August 3, 2020 through August 18, 2020! See the Attached News Letter from OSE regarding Benefits Open Enrollment Part 1 and Part 2!
Read More >>
2020-2021 State Employee Insurance Rates
Posted July 14th, 2020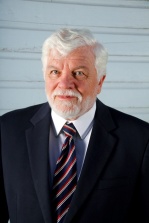 The 2020-2021 State Employee Insurance Rates have been posted on the Michigan Civil Service Commissions website.
Read More >>
Informal Survey Shows Impact of COVID-19 on N.J. Nurses
Posted June 16th, 2020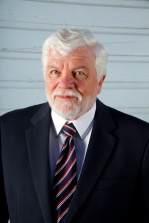 Read More >>
Midwestern Dental Has Ceased Operations in Michigan
Posted May 28th, 2020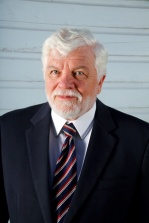 Midwestern Dental has informed the State of Michigan that it will cease all operations and close all locations in Michigan this week.
Read More >>
2020 General Council Election Results
Posted May 26th, 2020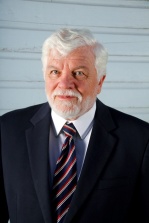 The results of the 2020 MAGE General Council Elections are in! This year MAGE delegates placed their votes for State Officers, District Directors, District Deputy Directors, and a Resolution that has been proposed to move the MAGE General Council from a biennial meeting to a quadrennial meeting.
Read More >>
A Message from OPEIU President Richard Lanigan
Posted May 19th, 2020
After the economic crash of 2008, many retirees who had already performed a lifetime of work and were living on a fixed income experienced a reduction in the amount of their income. During the same 2008 downturn, many companies suffered a loss in revenue. Congress enacted legislation that assisted those companies to the point where many were making record profits before the current COVID-19 crisis. It has now been shown that some of those companies invested the assistance by conducting stock buy-backs. Unfortunately, Congress did not provide such assistance to those retirees or the pension plans where they had placed their life savings.
Read More >>
CANCELLED: MAGE General Council
Posted April 15th, 2020
Due to the COVID-19 Pandemic, the MAGE General Council Meeting has been cancelled.
Read More >>
National Nurses Week
Posted May 6th, 2020
It's National Nurses Week! Nurses dedicate their lives to caring for those who fall ill. Now, more than ever, nurses are needed. They stand on the front lines in these uncertain times putting their own health at risk to help others. This dedication should not go unnoticed. MAGE would like to send a big THANK YOU to all nurses for their continued hard work.
How to File a Workers Compensation Claim
Posted April 21st, 2020
Follow the link to the MI Civil Service Commission's webpage if you are in need of filing a Workers Compensation Claim.
Read More >>
OPEIU Memo Regarding COVID-19
Posted April 9th, 2020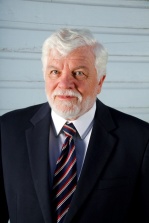 OPEIU Director of Communication, Education and Research has provided a memo regarding properly memorializing any OPEIU members lost due to COVID-19.
Read More >>
AFL-CIO Sends Letter to House Speaker Regarding COVID-19 Relief Legislation
Posted March 23rd, 2020
See the attached letter sent to Speaker Pelosi, Minority Leader McCarthy, Majority Leader McConnell, and Minority Leader Schumer regarding the COVID-19 Relief Legislation.
Read More >>
2020 Census
Posted February 24th, 2020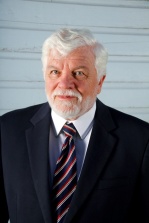 April 1st is the official census count day! Make sure you participate!
Read More >>
2020 State Employee Survey
Posted February 14th, 2020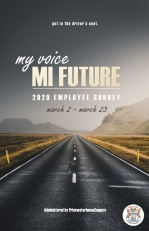 Remember to participate in your 2020 Employee Survey! The survey will be open from March 2, 2020 to March 23, 2020.
Read More >>
The MAGE General Council - May 16, 2020
Posted January 24th, 2018
The MAGE General Council is our biennial meeting where members meet to elect officers, get information and vote on policy. If you would like to attend the MAGE General Council on May 16, 2020 at the Comfort Inn & Suites in Mt. Pleasant MI, please contact the MAGE office for reservations at 1-800-477-6243.
Read More >>
IMPORTANT NOTICE ABOUT JOINING MAGE-OPEIU LOCAL 2002
Posted December 28th, 2018
Effective January 1, 2019, non-exclusively represented employees (NEREs) electing to join MAGE-OPEIU Local 2002 and choosing the option of "payroll deduction" must do the following:
Read More >>
New Member Benefit: The OPEIU Low-Cost Degree Program
Posted December 3rd, 2019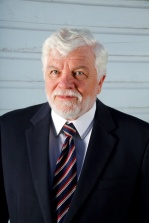 OPEIU has announced a new member benefit, the Low-Cost Degree Program. You can now earn a Bachelors Degree at a fraction of the cost!
Read More >>
Check Out the New Union Plus Member Benefit!
Posted October 16th, 2019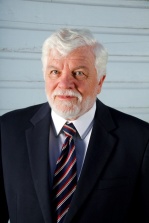 Union Plus has announced their new Union Plus Legal Program! Get reliable and affordable advice if you need legal help or have a question.
Read More >>
Congratulations Demetrius Starling!
Posted December 17th, 2018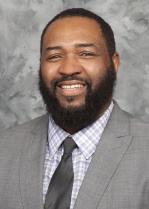 We are proud to report that another MAGE officer has received a Director position in the Department of Health & Human Services. Demetrius has accepted a temporary assignment to Work Out of Class in a Director position overseeing the dual counties of St. Clair and Sanilac. Demetrius has been serving on the MAGE Board of Directors for many years. "Demetrius has worked tirelessly to assist his fellow MAGE members for many years and he has been a committed, faithful employee of the Department", said President Quattrin. "It's always nice to see a sincere, dedicated, conscientious employee get recognized".
MAGE Scholarship and Student Debt Reduction Winners Selected
Posted September 30th, 2019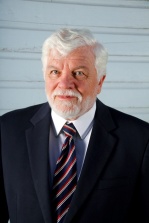 On September 7, 2019 during the MAGE Board meeting, seven winners of the $1,000 Scholarship and Student Debt Reduction Awards were selected at random from all entries.
Read More >>
Ojibway Correctional Facility Closing
Posted September 17th, 2018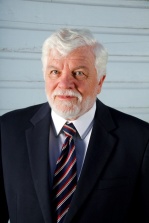 Our condolences go out to our dedicated members and all of the employees at Ojibway Correctional Facility which is now slated for closure in December of this year.
Read More >>
OPEIU Nurses Take Capitol Hill to Demand Nurse Safe Staffing Legislation
Posted May 11th, 2017
"It's Your Health, Your Families and Your Constituents We're Fighting to Protect" Washington, D.C. – Nurse members of the Office and Professional Employees International Union (OPEIU), AFL-CIO, from around the country descended on Capitol Hill on Friday, May 5, 2017, to meet with their legislators and demand safe nurse to patient ratio legislation aimed at protecting nurses, patients and their families.
Read More >>
Compensation Update for FY 17/18
Posted December 14th, 2016

The MAGE Compensation Process for the non-exclusively represented employees (NEREs) has culminated with the Civil Service Commission approving a 3% general wage increase, effective October 2017 and no increases in healthcare premiums.
Read More >>
Personal Leave Grant - Oct 1, 2016
Posted September 1st, 2016

On October 1, 2016 the State will grant personal leave to employees. Read the full story for details.
Read More >>
Congratulations Parker Millar!
Posted July 8th, 2019
Please join us in congratulating Parker Millar, winner of the 2019 Romeo Corbeil/Gilles Beauregard Summer Camp Scholarship! Parker is the son of MAGE-OPEIU Local 2002 member, Kelly Millar. This is just one more example of why it pays to belong to MAGE-OPEIU Local 2002! Don't forget to turn in your applications for the MAGE Scholarship/Student Debt Reduction! The application period closes 5PM on the last week day of August.
Read More >>
Prison Food Contractor Aramark wants a raise
Posted May 22nd, 2015
Here we go again, it's the same old story. When the private profiteer take over jobs historically performed by public employees. Bid the contract low, then demand more money....even when they've been doing a deplorable job.
Read More >>
The MAGE Annual Meeting
Posted March 18th, 2019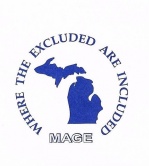 MAGE will be hosting its Annual Meeting on Saturday, May 4, 2019 beginning at 10:00 AM. The meeting will be held at the Comfort Inn, 2424 South Mission Mt. Pleasant, MI 48858. All MAGE members are welcome to attend at their own expense. If you will be attending the MAGE Annual Meeting, please RSVP by April 5, 2019 to the MAGE office by calling 517-694-3123 or emailing info@mage.org.
Aramark employee was ordered to serve rat eaten cake.
Posted September 25th, 2014
Latest Aramark scandal shows republicans' blind faith in prvatization is half-baked.
Read More >>
Department of Human Services Reduction in Force
Posted December 23rd, 2014
DHS is preparing plans for a reduction in force which will affect union and non-exclusively represented employees (NEREs) here...
Read More >>
Letter to Editor
Posted July 18th, 2014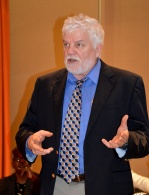 My name is Al Quattrin. I am the President of MAGE (Michigan Association of Governmental Employees). MAGE represents the Sergeants, Lieutenants, Captains and Wardens in the MDOC. I spent 32 years in the MDOC. I testified to the Civil Service Commission regarding the Aramark contract and warned of the dire consequences...
Read More >>
The Issues with Aramark Continue to Mount
Posted March 25th, 2014
5 More Aramark Employees Kicked Out of State Prisons, MCSC Unimpressed
Read More >>
Civil Service Commission Approves Pay Increases and Insurance Changes
Posted January 16th, 2014

Pictured are 2nd Vice President Wimbush, Commissioners Swanson and Blockett and President Alan Quattrin (L-R) MAGE members will recall that the state has been at an impasse with the unions and MAGE over pay and demanded insurance concessions for FY 14/15. The State had demanded that all employees be placed into the new State Health Plan which would increase deductibles, co-pays, co-insurance and total out of pocket costs.
Read More >>
$5,000 Signing and Retention Bonus for Nurses
Posted September 17th, 2018

MAGE advocated vociferously for two years before convincing the Civil Service Commission to create a rule paving the way for these bonuses.
Read More >>
Letter to the Governor
Posted October 1st, 2013

Please see the attached letter to our Governor. I think it's about time that our Senators, Representatives and Governor start recognizing the hard work and dedication of State employees.
Read More >>
Announcing the OPEIU Free College Benefit
Posted June 28th, 2017

OPEIU is pleased to introduce the newest union benefit for all OPEIU members – the OPEIU Free College Benefit. Just as the name implies, OPEIU members and their families can now earn an associate degree completely free of charge!
Read More >>
RTW Legislation Applies to State Employees
Posted August 20th, 2013
Below is an article regarding the recent decision which allows the recent Right to Work legislation to apply to state employees.
Read More >>
Vote Now for the OPEIU Triennial Convention Delegates
Posted December 1st, 2018

It is time to Vote for delegates to the OPEIU Triennial Convention June 10 - 14, 2019.
Read More >>
Pay Increase for FY 13-14
Posted July 9th, 2013
The advisory bulletin No. 5.01-1-2013 shows the pay increases for State Employees which will be implemented October 1, 2013.
Read More >>
State of Michigan Benefits for Life 2019 Open Enrollment 3/11-3/29/2019
Posted March 6th, 2019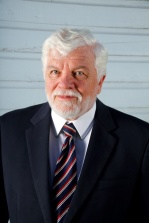 Just a friendly heads up to MAGE members interested in Benefits for Life. Don't miss open enrollment.
Read More >>
It's National Nurses Week!
Posted May 6th, 2019
We would like to take a second to recognize all of our nurses this week! Thank you for all of your hard work and dedication. It does not go unnoticed. Attached you will find a Nurses Week flyer. We want to ask our nurses to print the flyer and send us photos of them and other members with this flyer to be submitted to OPEIU! They would like to share these photos on their social media feeds next week. If you submit a photo, please submit names and names of your unit.
Read More >>
MAGE Fights Food Service Privatization
Posted June 26th, 2013

President Alan Quattrin, Vice President Michael DeShambo, the MCO and other Corrections employees met with Senator Tom Casperson to discuss the privatization of the food service in Corrections.
Read More >>
MAGE Scholarship and Student Debt Reduction Award Winners Selected
Posted October 16th, 2018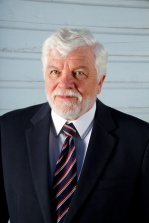 On Saturday, Sept. 29 during the MAGE Board meeting, nine winners of $1,000 Scholarship or Student Debt Reduction Awards were selected at random from all entries.
Read More >>
Court of Appeals Rules State Employees Can Have Live-In Benefits
Posted January 9th, 2013
A person living with a state employee can be covered under the employee's health insurance benefits even if they are not married, a divided Court of Appeals has ruled.
Read More >>