News
OPEIU Memo Regarding COVID-19
Posted April 9th, 2020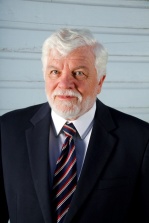 OPEIU Director of Communication, Education and Research has provided a memo regarding properly memorializing any OPEIU members lost due to COVID-19.
Read More >>
OPEIU Student Debt Reduction Program Application
Posted April 6th, 2020
Attached you will find the rules, regulations and application for the OPEIU 2020 Student Debt Reduction Program. All applications must be sent to MAGE and signed by the MAGE Local 2002 President or Secretary/Treasurer before submission to OPEIU. Any application that is incomplete or unsigned will be returned to the Local Union Office for follow up with the member/application. This may cause the application to be delayed or even denied if it is not timely submitted. More information can be found on the OPEIU Website. The application deadline is June 30, 2020. Take advantage of these benefits, it really does pay to belong!
Read More >>
Legislative Report as of 3/24/2020
Posted March 25th, 2020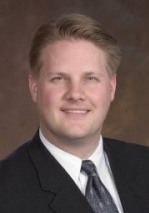 Michigan policy makers are 100% focused on the Coronavirus pandemic, as officials are scrambling to deal with the rapid spread of the disease. Governor Whitmer has issued multiple executive orders ranging from school closures, prohibitions on price gouging, restrictions on public gatherings, and – most recently – a Stay Home, Stay Safe order requiring all Michigan residents to shelter at home unless they are "essential employees" or are obtaining personal needs like food, supplies, medication or medical treatment. The Michigan Legislature responded last week with a $75 million response package aimed at increasing Michigan's preparedness for the impact of the increasing spread of the illness.
Read More >>
AFL-CIO Sends Letter to House Speaker Regarding COVID-19 Relief Legislation
Posted March 23rd, 2020
See the attached letter sent to Speaker Pelosi, Minority Leader McCarthy, Majority Leader McConnell, and Minority Leader Schumer regarding the COVID-19 Relief Legislation.
Read More >>
2020 OPEIU Scholarship Application Period Now Open!
Posted January 27th, 2020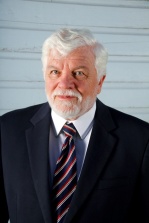 Enclosed in this article are links to the OPEIU Scholarship applications, rules and regulations. Please remember to complete the application fully, then send to the MAGE office so we can verify for OPEIU that your membership is in good standing. Read on for the link to the applications.
Read More >>
2020 Census
Posted February 24th, 2020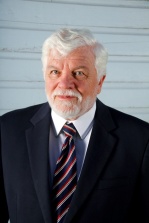 April 1st is the official census count day! Make sure you participate!
Read More >>
2020 State Employee Survey
Posted February 14th, 2020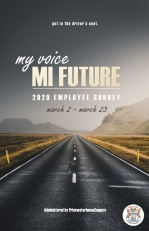 Remember to participate in your 2020 Employee Survey! The survey will be open from March 2, 2020 to March 23, 2020.
Read More >>
The MAGE General Council - May 16, 2020
Posted January 24th, 2018
The MAGE General Council is our biennial meeting where members meet to elect officers, get information and vote on policy. If you would like to attend the MAGE General Council on May 16, 2020 at the Comfort Inn & Suites in Mt. Pleasant MI, please contact the MAGE office for reservations at 1-800-477-6243.
Read More >>
IMPORTANT NOTICE ABOUT JOINING MAGE-OPEIU LOCAL 2002
Posted December 28th, 2018
Effective January 1, 2019, non-exclusively represented employees (NEREs) electing to join MAGE-OPEIU Local 2002 and choosing the option of "payroll deduction" must do the following:
Read More >>
Legislative Report as of 1/15/2020
Posted January 16th, 2020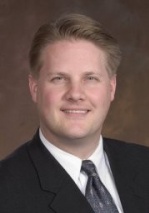 We are now halfway through the 2019-2020 Michigan legislative session, and if the first year was anything to go by, year two could be a tumultuous one. Last year began with Governor Whitmer calling for a $.45 per gallon fuel tax increase to fully fund road repair and construction. It ended with a budget standoff, an unprecedented use of the line-item veto pen, and a final compromise budget that restored much if not all of the nearly billion dollars in cuts and transfers made by Governor Whitmer. While there were moments of bipartisan collegiality (e.g. no-fault auto insurance reform), much of the year was marked by fighting words. We enter 2020 with the relationship between the Governor's office and the Legislature on shaky ground. This is understandable, since the Legislature is controlled by Republicans and the Governor is a Democrat. It will be interesting to watch as we begin the 2020-2021 budget process in February how the two branches will interact. The Governor will present her State of the State Address on Wednesday January 29, and she will present her 2020-2021 Fiscal Year budget proposal on February 6.
Read More >>
Legislative Report as of July 3, 2019
Posted July 8th, 2019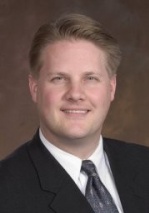 For the last eight years, the Michigan Legislature has been able to finish the upcoming fiscal year budget by June or July. However, for the first time in 8 years we have split partisan power between the Legislature and the Governor. Therefore, House and Senate leaders have decided to hold off before presenting a budget to Governor Whitmer. The deadline for having a budget in place is the beginning of the next fiscal year: October 1, 2019. Because it seems likely that a budgetary showdown will occur between the Legislature and the Governor this year, it is possible that Legislative leaders feel that their hand is strengthened by delaying completion of the budget for as long as possible. In other news, the debate over the future of the Caro Psychiatric Hospital continues; the Attorney General dismissed legal actions against state employees over the Flint water crisis (although future action is expected); and the Marijuana Regulatory Agency in the Department of Licensing and Regulatory Affairs is preparing to expand its staff in preparation for implementation of recreational marijuana laws passed on the ballot last November. More on these stories below.
Read More >>
New Member Benefit: The OPEIU Low-Cost Degree Program
Posted December 3rd, 2019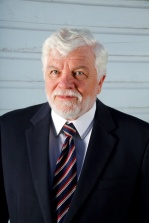 OPEIU has announced a new member benefit, the Low-Cost Degree Program. You can now earn a Bachelors Degree at a fraction of the cost!
Read More >>
Legislative Report as of May 2019
Posted May 17th, 2019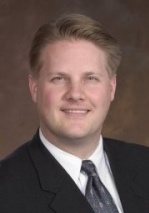 The House and Senate have nearly completed their work on their first drafts of the 2020 state budget. They have both decided to scrap Governor Whitmer's call to increase the gas tax by $.45 per gallon. Instead, they have attempted to reduce General Fund spending across most departments in order to free up more funds to dedicate to road and bridge repair and maintenance. Governor Whitmer has pledged to veto any budget that fails to provide at least $2 billion in new transportation funding, and it is looking more and more like she will be forced to either make good on that threat or back down. Also this month, the Legislature passed legislation making sweeping changes to Michigan's Auto No-Fault Insurance laws, and the House is reviewing changes to state and school employee retirement benefits. More on these issues below.
Read More >>
Check Out the New Union Plus Member Benefit!
Posted October 16th, 2019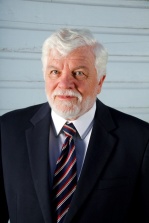 Union Plus has announced their new Union Plus Legal Program! Get reliable and affordable advice if you need legal help or have a question.
Read More >>
Congratulations Demetrius Starling!
Posted December 17th, 2018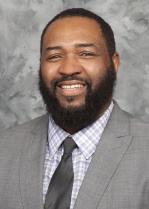 We are proud to report that another MAGE officer has received a Director position in the Department of Health & Human Services. Demetrius has accepted a temporary assignment to Work Out of Class in a Director position overseeing the dual counties of St. Clair and Sanilac. Demetrius has been serving on the MAGE Board of Directors for many years. "Demetrius has worked tirelessly to assist his fellow MAGE members for many years and he has been a committed, faithful employee of the Department", said President Quattrin. "It's always nice to see a sincere, dedicated, conscientious employee get recognized".
Legislative Report as of 11/26/19
Posted December 2nd, 2019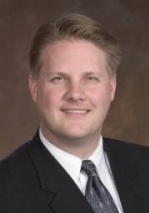 It's been a tumultuous two months since the Governor and Legislature settled on a 2020 budget about which no one is happy. The past six weeks have provided little clarity on how the Legislature and Governor will work together moving forward. After the Legislature's presentation of a finalized budget a mere three days before the end of the fiscal year, and the Governor's unprecedented use of the line-item veto and administrative board powers, trust is presently a rare commodity in Lansing. Governor Whitmer and Legislative leaders have both proposed their own supplemental budgets that would restore the bulk of the nearly $1 billion that was line-item vetoed on September 30, and there is even some overlap in the proposals. However, with over a month gone by to allow dust to settle, the two sides seem no closer to a compromise agreement on restoring the cuts, let alone on a plan for future road funding.
Read More >>
Lesgislative Report as of Nov. 2018
Posted November 14th, 2018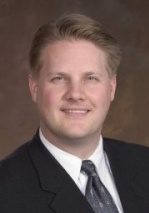 After a hard-fought election, the next governor of Michigan will be Democrat Gretchen Whitmer. While Democrats made gains in both the House and Senate, Republicans kept their majorities in both chambers. The Legislature is returning to Lansing for the "Lame Duck" session that could include several attempts to make more changes to various pension laws. We may also face attacks on public employee collective bargaining rights as the Republican leaders see the next few weeks as their last chance before a new Democratic administration takes over.
Read More >>
MAGE Scholarship and Student Debt Reduction Winners Selected
Posted September 30th, 2019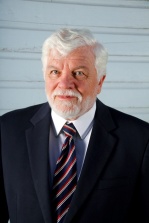 On September 7, 2019 during the MAGE Board meeting, seven winners of the $1,000 Scholarship and Student Debt Reduction Awards were selected at random from all entries.
Read More >>
Ojibway Correctional Facility Closing
Posted September 17th, 2018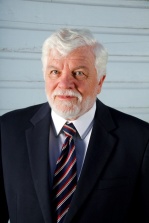 Our condolences go out to our dedicated members and all of the employees at Ojibway Correctional Facility which is now slated for closure in December of this year.
Read More >>
OPEIU Nurses Take Capitol Hill to Demand Nurse Safe Staffing Legislation
Posted May 11th, 2017
"It's Your Health, Your Families and Your Constituents We're Fighting to Protect" Washington, D.C. – Nurse members of the Office and Professional Employees International Union (OPEIU), AFL-CIO, from around the country descended on Capitol Hill on Friday, May 5, 2017, to meet with their legislators and demand safe nurse to patient ratio legislation aimed at protecting nurses, patients and their families.
Read More >>
Legislative Report as of October 16, 2019
Posted October 16th, 2019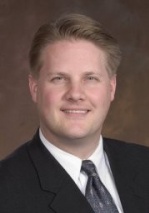 Budget Vetoes Roil Lansing The Legislature and Governor Whitmer managed to complete the 2020 budget process and avoid a government shutdown. That is about the most positive thing that can be said about this year's appropriations process. At the end of September, the people of Michigan witnessed a budget battle that went down to the very last minute, produced a record number of line-item vetoes, saw the unprecedented use of executive power to shift funds from one line to another, and that left over $500 million in General Fund dollars on the table. It also concluded with no deal on long-term road and infrastructure funding.
Read More >>
Compensation Update for FY 17/18
Posted December 14th, 2016

The MAGE Compensation Process for the non-exclusively represented employees (NEREs) has culminated with the Civil Service Commission approving a 3% general wage increase, effective October 2017 and no increases in healthcare premiums.
Read More >>
Legislative Report as of August 26, 2019
Posted August 27th, 2019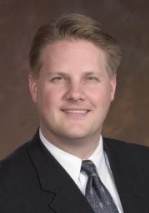 The Michigan House and Senate are returning this week from their summer recess. They have just over a month to reach a budget agreement with Governor Whitmer in order to avoid a government shutdown. The Governor has already announced her desire to have a "Plan B" that would keep the government open even if she and the Legislature cannot reach an agreement on the budget and on road funding by September 30. The next few weeks will tell whether such a plan is needed. The focus of the Legislature continues to be squarely on the 2020 budget – and just as importantly – whether a significant increase for transportation funding will be included. While the roads are getting 90% of the legislative and media attention, several other questions will also be answered in the next month's budget debate. These include the future of the Caro Center Psychiatric Hospital, whether the School Aid Fund will continue to be used to pay for higher education, and how deeply some departments may be cut in order to pay to "fix the damn roads." More on these issues below.
Read More >>
Personal Leave Grant - Oct 1, 2016
Posted September 1st, 2016

On October 1, 2016 the State will grant personal leave to employees. Read the full story for details.
Read More >>
Congratulations Parker Millar!
Posted July 8th, 2019
Please join us in congratulating Parker Millar, winner of the 2019 Romeo Corbeil/Gilles Beauregard Summer Camp Scholarship! Parker is the son of MAGE-OPEIU Local 2002 member, Kelly Millar. This is just one more example of why it pays to belong to MAGE-OPEIU Local 2002! Don't forget to turn in your applications for the MAGE Scholarship/Student Debt Reduction! The application period closes 5PM on the last week day of August.
Read More >>
Supreme Court Issues Decision in MAGE 3% Pay Lawsuit
Posted May 31st, 2016

I am disappointed to report that we have received a final ruling from the Supreme Court on our 3% lawsuit. Although MAGE prevailed at the Court of Claims, the State appealed to the Supreme Court. The court concluded that the Civil Service Commission has plenary and absolute authority over the compensation of state employees.
Read More >>
Prison Food Contractor Aramark wants a raise
Posted May 22nd, 2015
Here we go again, it's the same old story. When the private profiteer take over jobs historically performed by public employees. Bid the contract low, then demand more money....even when they've been doing a deplorable job.
Read More >>
The MAGE Annual Meeting
Posted March 18th, 2019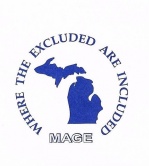 MAGE will be hosting its Annual Meeting on Saturday, May 4, 2019 beginning at 10:00 AM. The meeting will be held at the Comfort Inn, 2424 South Mission Mt. Pleasant, MI 48858. All MAGE members are welcome to attend at their own expense. If you will be attending the MAGE Annual Meeting, please RSVP by April 5, 2019 to the MAGE office by calling 517-694-3123 or emailing info@mage.org.
Aramark employee was ordered to serve rat eaten cake.
Posted September 25th, 2014
Latest Aramark scandal shows republicans' blind faith in prvatization is half-baked.
Read More >>
Legislative Report as of April 2019
Posted April 5th, 2019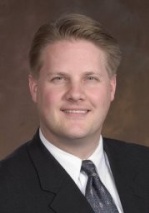 The Legislature will return next week from their Spring Recess, and the outlook for next year's budget discussions is as cloudy as ever. Governor Whitmer's budget proposal hinges on a $.45 per gallon gas tax increase. While there was little immediate reaction from the Republican-controlled Legislature, their messaging has been slowly coalescing into what could be a complete rejection of that proposal. Without those funds, the Governor's proposal falls apart. Lansing is eagerly awaiting to see what the Legislature's alternative might be.
Read More >>
Department of Human Services Reduction in Force
Posted December 23rd, 2014
DHS is preparing plans for a reduction in force which will affect union and non-exclusively represented employees (NEREs) here...
Read More >>
Legislative Report as of February 2019
Posted February 15th, 2019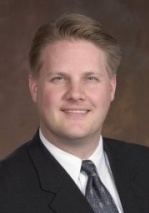 The first month of a new legislative session is coming to a close, and it has been a whirlwind of meeting new legislators, perusing committee assignments, and re-acquainting ourselves with policy makers in new positions. Moreover, the changeover from the Snyder Administration to the Whitmer Administration is moving along slowly but steadily as her cabinet and key staffers have been announced on a piecemeal basis. One of the last department heads to be named was Robert Gordon, the new DHHS Director. Mr. Gordon previously was a member of the Obama Administration where he served as the acting deputy director at the U.S. Office of Management and Budget and also as the acting assistant secretary for Planning, Evaluation, and Policy Development at the U.S. Department of Education. The Governor presented her State of the State address on February 12 in which she made several positive remarks about state workers and their value to Michigan. Her budget presentation will take place in early March, and it will be there where she lays out more detailed specifics about her policy goals.
Read More >>
Letter to Editor
Posted July 18th, 2014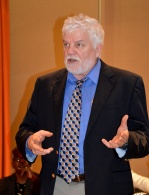 My name is Al Quattrin. I am the President of MAGE (Michigan Association of Governmental Employees). MAGE represents the Sergeants, Lieutenants, Captains and Wardens in the MDOC. I spent 32 years in the MDOC. I testified to the Civil Service Commission regarding the Aramark contract and warned of the dire consequences...
Read More >>
Legislative Report as of December 2018
Posted January 2nd, 2019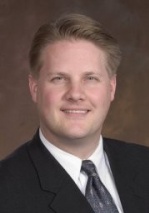 At the end of every two year legislative session, there is a period after the election results are tallied, but before the new elected officials are sworn into office. This period is known as the Lame Duck session, since it allows recently defeated or term-limited lawmakers to set policy for approximately six weeks. This year, the election results changed the power structure in Lansing starting January 1, and the individuals currently in office took extraordinary steps to cling to that power. The sheer volume of legislation passed by the Michigan House and Senate over the past month has dwarfed all recent Lame Duck sessions. In fact, the Legislature passed more bills in the last four weeks of session than they had in the previous two years. The pace was so rapid that the House and Senate often worked well into the early morning hours voting on one bill after another. The Legislature finally adjourned on Friday, December 21 at approximately 8am. Since then, Governor-elect Whitmer has made an increasing number of announcements about her new cabinet choices. She has also stated her intent to keep the Department of Health and Human Services intact, addressing rumors that she might decide to split it again into two separate departments. More on these issues and others below.
Read More >>
The Issues with Aramark Continue to Mount
Posted March 25th, 2014
5 More Aramark Employees Kicked Out of State Prisons, MCSC Unimpressed
Read More >>
Civil Service Commission Approves Pay Increases and Insurance Changes
Posted January 16th, 2014

Pictured are 2nd Vice President Wimbush, Commissioners Swanson and Blockett and President Alan Quattrin (L-R) MAGE members will recall that the state has been at an impasse with the unions and MAGE over pay and demanded insurance concessions for FY 14/15. The State had demanded that all employees be placed into the new State Health Plan which would increase deductibles, co-pays, co-insurance and total out of pocket costs.
Read More >>
Year End Legislative Update
Posted January 2nd, 2014

The Michigan Legislature is halfway through the 2013-2014 session. On some fronts, issues remain in flux. The recent changes to the Michigan Court of Claims will have an as yet undetermined impact on litigation over payroll deductions for state employees' pensions.
Read More >>
$5,000 Signing and Retention Bonus for Nurses
Posted September 17th, 2018

MAGE advocated vociferously for two years before convincing the Civil Service Commission to create a rule paving the way for these bonuses.
Read More >>
Court of Claims Switch Might Affect State Employee Lawsuit
Posted November 19th, 2013

The Michigan Court of Claims was established in the State Constitution to hear cases against the State of Michigan. Lawsuits seeking monetary compensation are referred to the Court of Claims, which processes them.
Read More >>
Letter to the Governor
Posted October 1st, 2013

Please see the attached letter to our Governor. I think it's about time that our Senators, Representatives and Governor start recognizing the hard work and dedication of State employees.
Read More >>
Announcing the OPEIU Free College Benefit
Posted June 28th, 2017

OPEIU is pleased to introduce the newest union benefit for all OPEIU members – the OPEIU Free College Benefit. Just as the name implies, OPEIU members and their families can now earn an associate degree completely free of charge!
Read More >>
RTW Legislation Applies to State Employees
Posted August 20th, 2013
Below is an article regarding the recent decision which allows the recent Right to Work legislation to apply to state employees.
Read More >>
Appeals court rules in 4% lawsuit
Posted August 16th, 2013
Appeals court: Michigan law requiring state employees to pay 4% to pension plan violates constitution
Read More >>
Vote Now for the OPEIU Triennial Convention Delegates
Posted December 1st, 2018

It is time to Vote for delegates to the OPEIU Triennial Convention June 10 - 14, 2019.
Read More >>
Pay Increase for FY 13-14
Posted July 9th, 2013
The advisory bulletin No. 5.01-1-2013 shows the pay increases for State Employees which will be implemented October 1, 2013.
Read More >>
State of Michigan Benefits for Life 2019 Open Enrollment 3/11-3/29/2019
Posted March 6th, 2019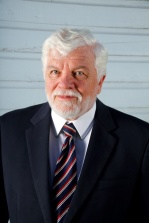 Just a friendly heads up to MAGE members interested in Benefits for Life. Don't miss open enrollment.
Read More >>
It's National Nurses Week!
Posted May 6th, 2019
We would like to take a second to recognize all of our nurses this week! Thank you for all of your hard work and dedication. It does not go unnoticed. Attached you will find a Nurses Week flyer. We want to ask our nurses to print the flyer and send us photos of them and other members with this flyer to be submitted to OPEIU! They would like to share these photos on their social media feeds next week. If you submit a photo, please submit names and names of your unit.
Read More >>
MAGE Fights Food Service Privatization
Posted June 26th, 2013

President Alan Quattrin, Vice President Michael DeShambo, the MCO and other Corrections employees met with Senator Tom Casperson to discuss the privatization of the food service in Corrections.
Read More >>
MAGE Scholarship and Student Debt Reduction Award Winners Selected
Posted October 16th, 2018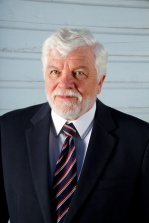 On Saturday, Sept. 29 during the MAGE Board meeting, nine winners of $1,000 Scholarship or Student Debt Reduction Awards were selected at random from all entries.
Read More >>
Court of Appeals Hears Arguments on 4% Pension Contribution
Posted June 13th, 2013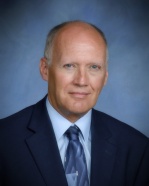 The Court of Appeals (COA) went back to the 1963 Constitution today to see if a 2011 law asking state employees to contribute four percent of their salary to their pension plan or switch to 401(k) plan was constitutional.
Read More >>
Happy Thanksgiving!
Posted November 20th, 2018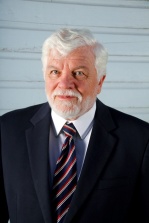 Wishing all of our members a Happy Thanksgiving!
Court of Appeals Rules State Employees Can Have Live-In Benefits
Posted January 9th, 2013
A person living with a state employee can be covered under the employee's health insurance benefits even if they are not married, a divided Court of Appeals has ruled.
Read More >>
MAGE 1st Vice President Brant Wimbush Appoionted to the DHHS Diversity, Equity and Inclusion Council
Posted July 25th, 2018

The mission of the council is to create a plan to promote and foster a culture that values diversity.
Read More >>
MAGE Makes Headlines!
Posted December 13th, 2012

NEREs To See 1% Base Pay Increase from MIRS... The Civil Service Commission (CSC) today approved a 1 percent base pay increase for Non Exclusively Represented Employees (NEREs), but those employees are still burning over a pay inequity they say occurred in Fiscal Year (FY) '11.
Read More >>
Legislative Report as of Sept. 28, 2018
Posted October 1st, 2018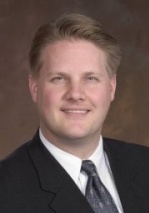 The Legislature wrapped up their summer recess with a two day session last week. They will not be in session again until October, and even that is expected to be abbreviated. The focus is completely on the November election right now, and with it shaping up to be one of the more competitive elections in recent years, legislators are spending all of their time on the campaign trail.
Read More >>
Lump Sum Payment Options
Posted October 3rd, 2012
As previously communicated in a memo dated August 1, 2012, on November 8, 2012, eligible employees will receive lump sum payments in accordance with collective bargaining agreements and the approved Coordinated Compensation Panel recommendations.
Read More >>
July Legislative Report by Todd Tennis of Capitol Services
Posted August 2nd, 2018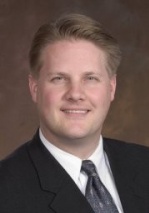 The Legislature has wrapped up the Fiscal Year 2018-19 appropriations process and has recessed for the summer. Before they left, they passed a large package of bills dealing with sexual assault in response to the events at Michigan State University.
Read More >>
Judge Rules on 4% Retirement Pay Lawsuit
Posted September 28th, 2012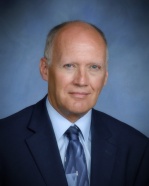 State employees have won another battle in their fight over benefits with Gov. Rick Snyder and the Legislature. Ingham County Circuit Judge Joyce Draganchuk, in an opinion released today, ruled unconstitutional a 2011 state law that requires state employees who are members of the defined benefit pension plan to put 4% of their pay toward the retirement fund. Judge Draganchuk said Public Act 264 of 2011 infringed on the constitutional authority of the Michigan Civil Service Commission to set compensation for state employees. "By mandating that members contribute 4% of their compensation to the employees' savings fund, the Legislature reduced the compensation of classified civil servants - an act that is within the sphere of authority vested in the Civil Service Commision," Draganchuk said in a 12-page opinion. A 2010 law that required state employees to pay 3% toward retiree health care was earlier declared unconstitutional for the same reason. That Ingham court ruling was upheld on appeal. State officials said this case is different because employees have the option of switching to a 401(k) style retirement plan if they don't want to pay the 4%. But Draganchuk disagreed. "PA 264 requires every member who elects to remain in a defined benefit plan to pay 4%," she said. An appeal is expected.
OPEIU Student Debt Reduction Program Now Open
Posted April 16th, 2018

Please read on for the application and regulations for the 2018 Student Debt Reduction Program.
Read More >>
Attention Corrections Members
Posted September 20th, 2012
This message is to inform you that bump and/or layoff letters resulting from the closure of the Tuscola Residential Re-entry Center and the re-purposing of the Ryan Correctional Facility will be issued to the affected employees on Wednesday, October 3, 2012. Any layoffs will be effective October 27 and bumps will be effective the pay period beginning October 28, 2012. Questions regarding these actions should be addressed to Labor Relations Director, John DeTizio at: jdetizio@mage.org.