News Manager
Legislative Update by Capitol Services
Legislative Update:
At this point in the legislative session, the state budget has been introduced, with hearings taking part in the subcommittees dealing with each department's budget. Members are encouraged to take part in local events scheduled by their area legislators, such as coffees, to continue to inform them about the valuable services MAGE members perform throughout state government. This is particularly important for the 28 new House members, who come from a variety of professional backgrounds and may not be familiar with your work life. Steps like these are important to keep the lines of communication open!
Nursing Standards Bills Introduced
Rep. Jon Switalski (D-Warren) recently introduced HB 4311, and Senator Rebekah Warren (D-Ann Arbor) has introduced SB 228, identical bills which are aimed at implementing new standards for nurse staffing and acuity. The bills lay out a three year implementation plan that adds dimensions to nursing standards in hospitals, state-owned hospitals, and state-owned facilities. This legislation differs from some previous bills introduced because the bills include state hospitals under their purview, an important feature given that patients should have the same safety standards, regardless of the kind of hospital they are in. HB 4311 and SB 228 outline required ratios for nurse staffing in different units, and prohibit mandatory overtime to meet the quotas. The quotas are a minimum ratio, and the number of nurses in any one unit needs to be specialized in that type of care. New staffing committees of nurses will be created to establish staffing strategies within units if patients' needs exceed the statutorily established standards.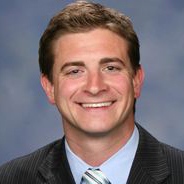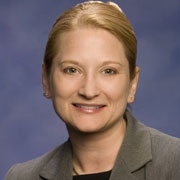 Rep. Jon Switalski D-Warren Sen Rebekah Warren D-Ann Arbor
Introduced HB 4311 on 2/26/13 Introduced SB 228 on 2/27/13
According to Senator Warren and Representative Switalski, their legislation would have a positive effect on public safety. "This legislation, the 'Patient Safe Care Act' would increase the safety of patients in hospitals exponentially," says Rep. Switalski. "This puts safety before profits by requiring that enough nurses are on duty to take care of patients regardless of their illness." Nurses would be restricted from working in areas where they are not adequately trained, except for unforeseen events, such as natural disasters or other large scale disasters. The bills will also require hospitals to create an assessment tool for an annual review of the actual patient acuity levels and nursing care requirements for each unit during each shift in a facility.
HB 4311 is currently in the House Health Policy Committee and SB 228 is in the Senate Health Policy Committee awaiting hearings. MAGE thanks Rep. Switalski and Sen. Warren for introducing the legislation and for including state hospitals and facilities in the bill. To advocate for the bill, members are urged to contact their legislators, especially if their state representative or senator sits on one of the Health Policy committees.
On the House side, please note that Representative Gail Haines (R-Lake Angelus),is the chair of the House Health Policy Committee, and other members of that committee are: Representatives Mike Callton (Vice Chair) (R-Nashville); Hugh Crawford (R-Novi); Bob Genetski (R-Saugatuck); Mike Shirkey (R-Clarklake); Frank Foster (R-Petoskey); Tom Hooker (R-Byron Center); Ken Yonker (R-Gaines Twp.); Dale Zorn (R-Ida); Joseph Graves (R-Linden); Klint Kesto (R-Commerce Twp.); George Darany (Minority Vice Chair) (D-Dearborn); Dave Knezek (D-0Dearborn Heights); Jim Ananich (D-Flint); Kate Segal (D-Battle Creek); Thomas Stallworth (D-Detroit); Winnie Brinks (D-Grand Rapids).
On the Senate side, the committee is chaired by Senator Jim Marleau (R-Lake Orion), with other committee members are Senators Dave Robertson (R-Grand Blanc), Joanne Emmons (R-Sheridan ), Joe Hune (R- Hamburg), Rick Jones (R-Grand Ledge), Tonya Schuitmaker (R-Lawton ) Rebekah Warren (D-Ann Arbor) and Bert Johnson (D-Highland Park, Michigan).
MAGE members are also encouraged to thank Senator Warren and Representative Switalski for having introduced this legislation. Many important laws take years to come to fruition, and gaining your own legislators' support is vital!
DTMB Director Nixon on Benefit Reforms
At a recent joint hearing of the House and Senate Corrections Subcommittees of the Appropriation committees in each chamber, DTMB Director John Nixon addressed the recent reductions in liabilities that have resulted from changes in state employee pensions and some prefunding of retiree health care. He remarked favorably on the 1997 shift for new hires into defined contribution plans—which was initiated by then-governor John Engler and which MAGE had strongly opposed at the time. He said that 60 per cent of current state employees are now in the defined contribution plan.
He also spoke positively of the legislation passed at Governor Snyder's behest requiring employees in defined benefit plans to contribute 4 % of their paychecks into their pensions—or switch to a defined contribution plan. The same legislation eliminates retiree health care for new hires. Director Nixon also spoke favorably about the start of prefunding for state retirees' health care, a step that—in this instance—was supported by MAGE and is viewed favorably by the bond market. The unfunded liability for state employees has been capped and reduced by $6 billion, according to Nixon.
However, the changes that have been made to state employees' retirement costs also make the use of state employees more cost competitive with the private sector, he said. Thus, even if there is a ten percent cost savings through outsourcing state employee jobs, that would result in what are called "stranded costs". In other words, if the ratio of active to retired employees drops, the amount per active employee would increase.
Other items of interest:
• Governor Snyder has announced that David Viviano, currently Chief Judge of the Macomb Circuit Court, will fill the vacancy on the Michigan Supreme Court caused by the resignation of former Justice Diane Hathaway. Judge Viviano had previously run for Macomb County prosecutor.
• Ingham Circuit Judge Rosemarie Acquilina has announced she is extending her investigation into the election scandal surrounding former Rep. Roy Schmidt until August.
• Rep. John Olumba of Detroit announced his departure from the Democratic caucus to form a one-person caucus, the Independent Urban Democracy Caucus. Rep. Olumba previously made news due to a vow of silence he had taken earlier this winter.
• March 12 is the date for the primary in the Genesee County state senate seat recently vacated by former senator John Gleason. The Democratic primary will probably determine the final results for the subsequent general election in this Flint-anchored district. Two of the candidates in this primary are currently serving in the House, but do not have to relinquish those seats to run: Rep. Jim Ananich (D-Flint) and Rep. Woodrow Stanley (D-Flint).
Prepared by Ellen Hoekstra, Capitol Services, Inc.