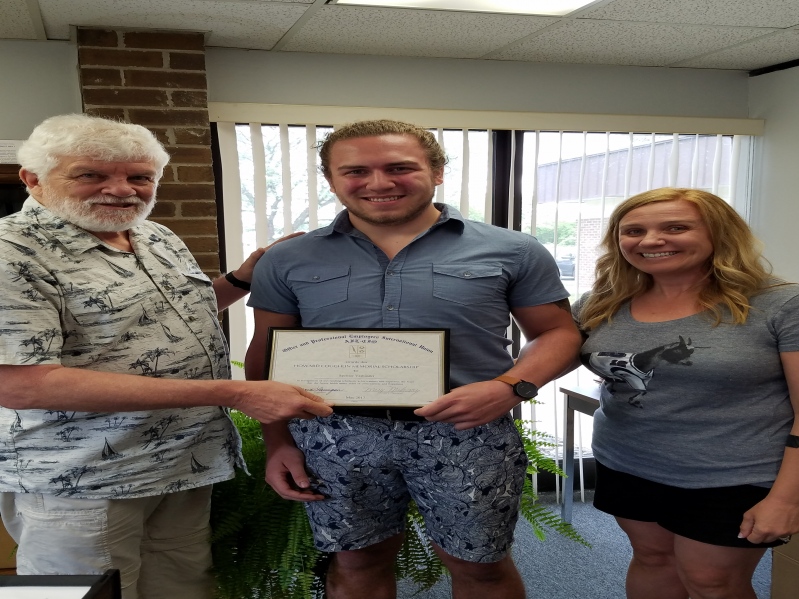 Spenser Vasbinder (center) receives the certificate of scholarship
from MAGE President Alan Quattrin (left)
with his mother, Dayna Vasbinder looking on (right).
This scholarship award is for $6,500 and is paid by OPEIU.
Spenser is currently attending Wayne State University and
will graduate in 2020. Dayna is a Social Services Program
Manager in St. Clair County and a long time MAGE member.
President Quattrin was quoted as saying "this is one of the
best perks of being a MAGE member, and one of my
favorite duties as President". On behalf of the MAGE
Board of Directors, he presented the certificate on Friday
June 23 at the MAGE office.